Comicpalooza 2023 welcomes Team Arrow to Houston, Texas for their annual pop-culture event this May 26-28. Team Arrow celebrates the popular CW show "Arrow", a live-action account of the adventures of Oliver Green as he becomes the DC hero Green Arrow.
The show featured several crossover episodes with other DC shows, such as "The Flash" and "Supergirl", with the whole being termed the "Arrowverse" in reference to the show's seniority within the group. At show's end, "Arrow" had run for eight seasons, from 2012 to 2020.
The show retains a loyal following, which produces lively discussions, videos, and fanfic, and fans still hope for a reunion of some type. With The Flash also coming to an end this year after its 9th season, a reunion episode seems unlikely, but fans should be thrilled to get to meet several cast members at this year's Comicpalooza.
Meet The Cast
Stephen Amell
Stephen Amell is a Canadian actor, who is best known for being the main character, Oliver Queen of the CW show Arrow. He has also been in roles such as Casey Jones in Teenage Mutant Ninja Turtles: Out of the Shadows.
Amell has hosted a number of successful fund-raising, and charity events for a number of different causes. With campaigns via the crowd funded merchandise platform Represent.com, among others like his guest spot on WWE Raw with Stardust raising funds for children's hospice Emily's House in Toronto.
Appearances | Sat
JULIANA HARKAVY
Juliana Harkavy plays Dinah Brake aka The Black Canary. But she isn't just a actress, she is both a writer, and a singer as well. She has also appeared in the highly popular show The Walking Dead.
Appearances | Sat, Sun
RICK GONZALEZ
Rick Gonzalez plays Rene Ramirez Aka Wild Dog in Arrow and DC's Legends of Tomorrow. A fellow person from Brooklyn, one of Rick's first roles was in the F/X: The Series Tv Show. Rick is both a actor, and musician. He played Timo Cruz in the award winning motion picture Coach Carter.
Appearances | Sat, Sun
COLTON HAYNES
Colton played the character Roy Harper Aka Arsenal in Arrow. But his first credited feature film role was the film San Andreas. Colton not only acts, but he also is a model. He had a starring role as Jackson Whittemore in the MTV show Teen Wolf, which was a supernatural drama series .
Appearances | Sat, Sun
JOSH SEGARRA
Josh played Simon Morrison Aka Adrian Chase Aka Prometheus in Arrow. He was one of the main villi an through out most of the Arrow's seasons. But as of now he has "switched sides," picking up a role on the Disney+ Series She-Hulk: Attorney at Law as Augustus "Pug" Pugliese.
Appearances | Sat, Sun
---
---
Back in Season 2 Episode 3 of The Cheeky Geeky Podcast we talked about all of the Arrowverse up to that point.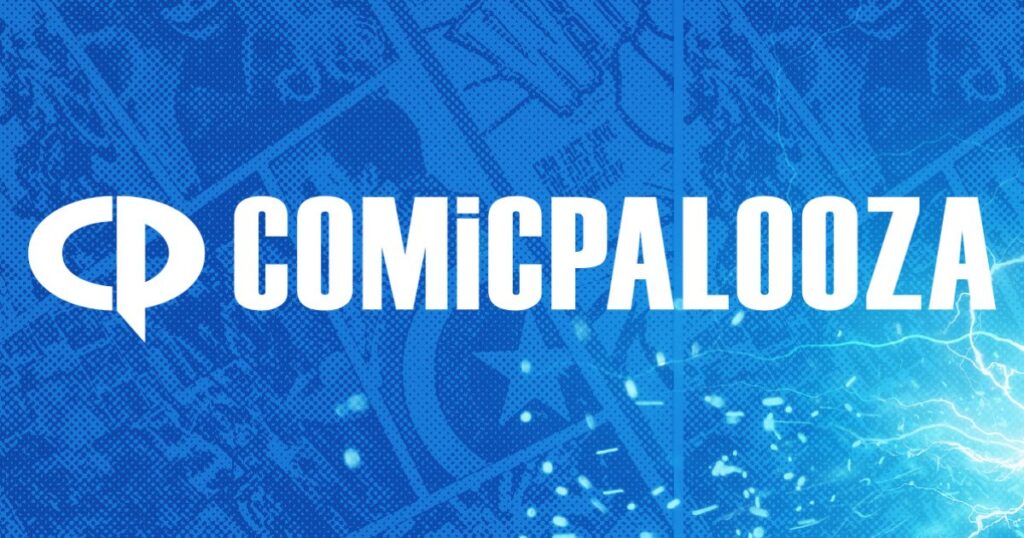 Comcipalooza – Did You Know?
The very first Comicpalooza was held July 19, 2008, at Alamo Drafthouse Theater in Katy, Texas. It was held in the lobby as a simple signing event coinciding with the releasae of "The Dark Knight." The event drew 500 people with little advertising or promotion.
2009 saw Comicpalooza re-imagined as a two-day comic book festival set in a local Houston mall. Their focus was again promoting creators, connecting with the media, and fostering new growth in the fan base. Comicpalooza featured guests David Mack, Terry Moore, Steve Scott, Tom Hodges, Mat Johnson, and Andy Kuhn, just to name a few. They added on special screenings, Q&A sessions, and a charity Live Art benefit.
In 2010 Comicpalooza moved to the George R. Brown Convention Center as a multi-format convention spanning not just comics, but sci-fi, fantasy, horror, cosplay, anime, films, literature, and gaming of all types. Comicpalooza truly became an event to celebrate Fandoms.
Over the intervening years, Comicpalooza has become the largest annual convention in Houston, offering thousands of attendees diverse programming and 1.1 million square feet of space featuring exhibits, panels, cosplay, anime, screenings, gaming, wrestling matches, tournaments, contests, dance parties, and dealers' room. It's impossible to turn a corner without finding something else to grab your attention.
Comicpalooza takes place Friday May 26th through Sunday May 28, 2023. Tickets are currently on sale at Comicpalooza's Official Website. And is located at George R Brown Convention Center 1001 Avenida De Las Americas, Houston Texas 77010.