Tom, Ben, and The Ring Pop *Fan Fic Teaser*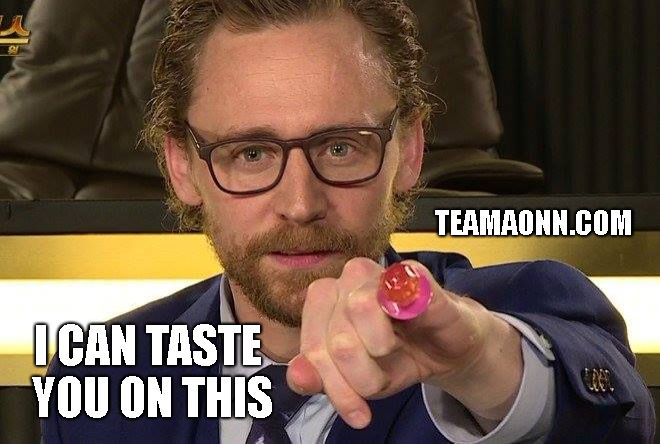 First a special shout out to Peachy Pie.  Thanks to her donation to help keep TeamAONN.Com up and running.  In thanks to that I have requested from her what Fan Fiction she would like to see.  She requested a Tom X Ben X Someone.  Well me, being me, ideas just pop into my head.  And well when I saw these pop pics, I just had to meme them.
That is just the start though!  We are going to be doing a fan fiction, and posting it on our website Tom Hiddleston Fan Fiction about Ben, his girlfriend, and a very naughty Tom wanting to get in on that.  Ben may not be pleased at first, but he will be plenty pleased when Tom is done with him, and his girlfriend.